Celebrate the ninth annual National Apprenticeship Week (NAW) and honor the 86th Anniversary of the National Apprenticeship Act with the Hub as we highlight our partners in a week-long interview series, spotlighting different RAPs across the country.
National Apprenticeship Week was established to celebrate the significant impact Registered Apprenticeship Programs (RAPs) have had in rebuilding the economy, advancing racial and gender equity, building a pipeline to good, quality jobs, and supporting underserved communities.
Throughout the week, the Hub highlighted Apprentices who participated in our partners' RAPs, why they chose a RAP over a traditional four-year program, and how joining a RAP changed their lives.
Evangelina Gardner, Certified Electrician, IEC Atlanta & Georgia Chapters
Randy Kirk, Electrician, Nestlé
Karmella Hughes, Industrial Construction Apprentice, RWB Construction
Catherine Smith, Industrial Construction Apprentice, RWB Construction
The interviews were released here and on social media via YouTube throughout NAW.
Where We Were
Hub Virtual Presentation to the Community Colleges of Appalachia
When: November 14, 2023
Where: Virtual
Dina Igoe, Hub Business Development and Marketing Specialist, shared the benefits of RAPs and available intermediary services and support to community colleges of Appalachia during a virtual presentation.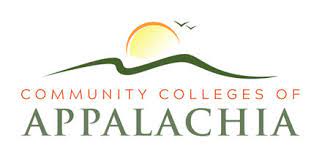 CEWD Workforce Development Summit
When: November 15, 2023
Where: National Harbor, MD
Business Development and Marketing Specialist, Dina Igoe, participated on a panel discussing RAP development and registration requirements as well as available funding opportunities. She will be joined by several RAP sponsors who shared their experience in developing, registering, and operating RAPs in clean energy occupations.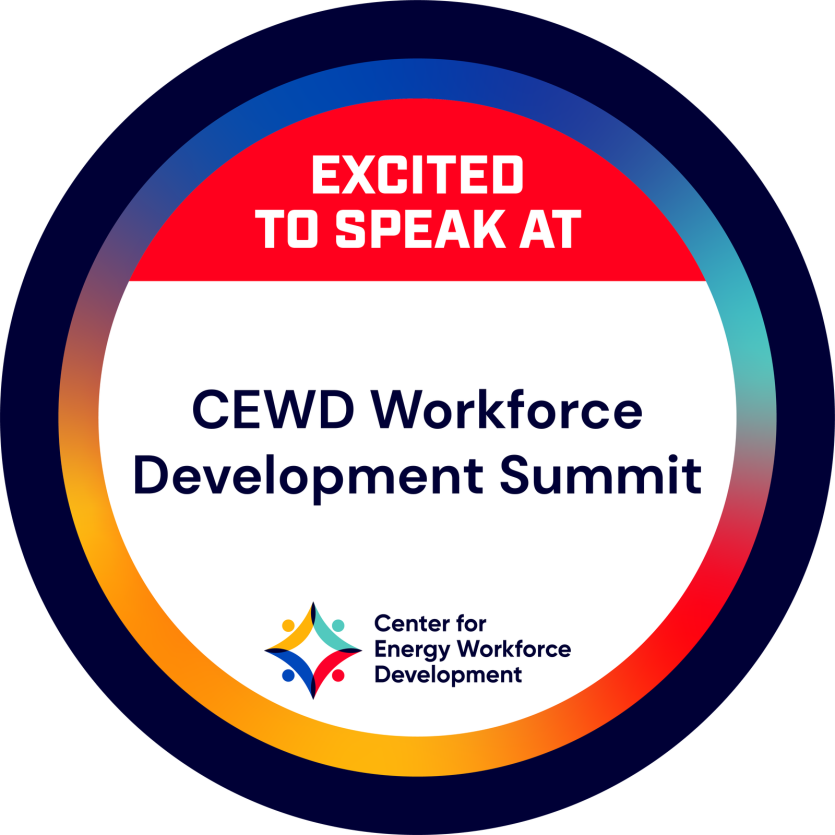 Attention on Apprenticeship
When: November 15, 2023
Where: Sarasota, FL
Leisa Reisman, Wanda Monthey, and Janet Bray attended CareerSource Suncoast's event to celebrate National Apprenticeship Week. They heard from local sponsors and employers furthering Apprenticeship in Florida, learning more about existing programs and how new RAPs were being created.

ApprenticeOhio Virtual Career Fair
When: November 16, 2023
Where: Virtual
Brandy Porter attended the ApprenticeOhio statewide career fair to discuss why RAPs are valuable opportunities for career development and advancement.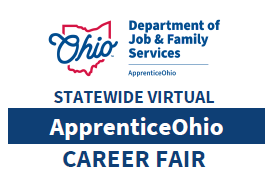 This Year's Theme
Apart from this year's theme, "Registered Apprenticeship: Superhighway to Good Jobs," the U.S. Department of Labor (DOL) identified five daily themes for National Apprenticeship Week. The Hub shared and re-sharing posts, stories, and best practices from our stakeholders and partners throughout the week.
Monday, Nov. 13: Registered Apprenticeship in Youth
Tuesday, Nov. 14: Registered Apprenticeship in New and Emerging Industries
Wednesday, Nov. 15: Expanding Registered Apprenticeship to Underserved Populations
Thursday, Nov. 16: Women in Registered Apprenticeship
Friday, Nov. 17: Registered Apprenticeship for Veterans and Federal Employees