The Supply Chain Automation Workforce Hub (Hub) is a one-stop solution for recruiting and training skilled workers in supply chain automation and is powered by employers, education institutions, and workforce organizations. We help employers develop and expand customized training programs to shore up and diversify their supply chain talent pipelines while raising productivity, increasing recruitment and retention, and improving worker morale through Registered Apprenticeship Programs (RAPs).
We are committed to promoting diversity, equity, inclusion, and accessibility in RAPs to empower minority populations and Veterans to advance in their careers and provide many different types of support and services to RAP sponsors.
What is Supply Chain Automation?
There is a growing need for skilled workers in supply chain automation which includes the use of technologies to improve efficiencies, connect applications and streamline processes within supply chain operations including mechatronics, logistics, transportation, and warehousing. According to the Economic Policy Institute, more than 72,000 jobs in these fields have been created since February 2020, and an additional 770,000 jobs are expected to be created through 2025.
Companies across multiple industries are competing for skilled workers and employers of all sizes need to quickly hire knowledgeable and skilled employees in key supply chain automation occupations such as Automation Technician, Transportation, Storage, and Distribution Specialist and Manager, Supply Chain Specialists and Manager, Logistics Analysts/Logistician, Industrial Machinery Mechanic, Mechatronics Technician, Industrial Engineer, Industrial Electrician, Water and Wastewater Plant Operator, Warehouse Worker, and others.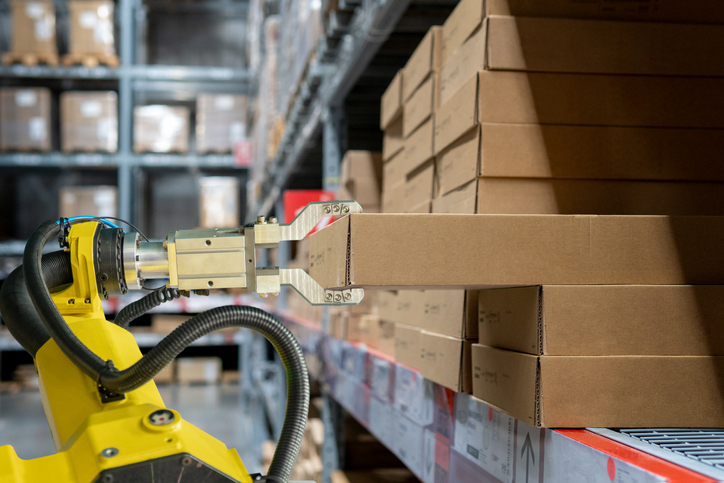 Connect with a Hub team member to find out if your occupation(s) is aligned to the supply chain automation sector. You can also explore all approved occupations for Registered Apprenticeship here: https://www.apprenticeship.gov/apprenticeship-occupations.
"For a young person starting their career or someone seeking a career change, Registered Apprenticeships provide equitable pathways to the middle class," said U.S. Secretary of Labor Marty Walsh. "This earn-as-you-learn model is helping to grow our economy and supports the Biden-Harris administration's strategy to ensure marginalized populations access to good jobs, a key to a successful and equitable recovery."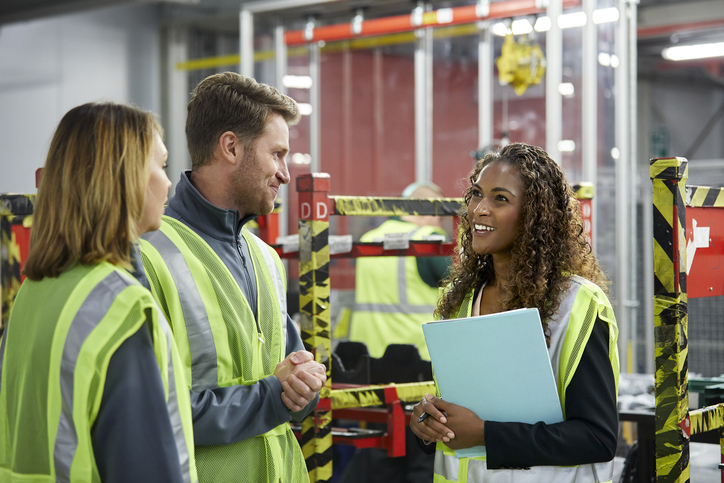 Why Registered Apprenticeship?
A RAP is an industry-driven training model validated by the U.S Department of Labor (DOL) that allows employers to train workers to meet their unique needs. A RAP is a paid job; apprentices participate in a mix of structured on-the-job and classroom learning, receive mentorship from experienced colleagues, and attain a national industry-recognized portable credential.
The White House, through DOL funding, is committed to expanding RAPs in critical industry sectors like supply chain automation that have not traditionally used RAPs to meet employer and sector needs.
How Can We Help?
The Hub helps employers, education institutions, and career seekers in many ways – all at no cost!
The Hub will:
Conduct education and outreach to key stakeholders about benefits of RAPs in supply chain automation
Connect interested employers to education and training providers, and workforce organizations
Support education institutions to offer applied learning aligned to in-demand careers and pathways to a college degree and/or certification
Assist in outreach and marketing efforts to promote RAPs with a focus on equity and diversity
Provide support for state and/or national registration of RAPs
Provide technical assistance to help sponsors with RAP operations and development of sustainability plans
Explore and assist in developing and registering new RAPs
Offer incentive funds to qualified RAP sponsors
Identify state and federal funding opportunities
Facilitate collection and documentation of RAP paperwork required by the DOL
Stay Connected
For more information about how the Hub can help you with your supply chain automation and Registered Apprenticeship Programs (RAPs), please email us at scaworkforcehub@manhattanstrategy.com.